June 17-18, 2019 • LAS VEGAS, USA
Agenda - Email Innovations Summit Las Vegas 2019
Email Innovations Summit - Las Vegas -

Day 1 - Tuesday, June 18th, 2019
Room: Octavius Ballroom Foyer
Registration
Room: Augustus III & IV
Networking Breakfast
Room: Augustus I
KEYNOTE 1
We all know that email marketing is a strong channel that delivers excellent results – but let's face it, it's very easy to take it for granted and run our email marketing programs on auto-pilot. Kath will have you questioning the email marketing practices that you have always accepted and more importantly equip you with a desire to ask "Why". Designed to help you to innovate a new marketing mindset for yourself, you'll leave seeing your email marketing program through a new perspective.
Room: Augustus I
Sponsored Session
Your segmented email lists are updated daily. You're a paragon of personalization, right? Wrong! Learn how to leverage streaming real-time data to humanize your communications and deliver next generation customer experiences, without a heavy lift on developer resources.
Sponsored by
<![endif]-->
Speakers
Senior Director, Customer Experience
Braze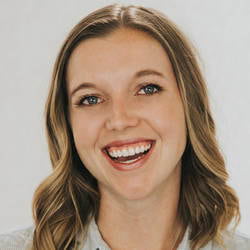 Associate Marketing Director, Communications
Ibotta
Room: Augustus III & IV
BREAK & EXHIBITS
Room: Augustus I
TRACK 1
Many C-suite executives are getting frustrated with marketing because they don't have visibility into numbers and the perspective they need. Today's email marketers need to get a different lens to start measuring what really matters.
Discover what reports Fortune 500 companies use to manage and optimize their email programs. See examples how real companies answer these key questions to measure their email programs:
What business outcomes can email marketers really impact?
What is the realistic size potential to grow email lists?
What is the average campaign turnaround time? Are we getting more efficient?
How well are campaigns performing?
What is the best measure of creative effectiveness?
What are the important customer measures?
How do you measure longitudinal engagement?
What is the best way to illustrate cost efficiencies & financial impact?
& 10. What 2 other reports should be in every email dashboard?
Great measurement requires a holistic end-end view that unveils actionable insights. Geoff Linton will walk you through a number of real examples and visual charts & reports that dig deep into the true drivers of your email program.
Sponsored by
<![endif]-->
Room: Emperors II
TRACK 2
Email moves quickly, and every day brings a different challenge as you try to get your messages into your subscriber's inbox. Learn about new and emerging technologies you can take advantage of right now to make your messages stand out in the inbox and increase the likelihood of delivery to a subscriber. Topics include domain and IP reputation, list bombing, and new technologies enabling a brand to protect both subscribers and employees. Additionally, fresh research into the world of phishing, brand protection, and brand identification will all be explained so you can engage with your IT staff to implement them.
Sponsored by
<![endif]-->
Room: Augustus I
TRACK 1
When done well email design, can increase engagement rates, build brand equity & trust, but when done poorly can be distracting, annoying or simply take too long to create to be worthwhile. We'll look at how we can utilize images that not only authentically connect with our audience, but can also serve a useful function to help them as well as see some practical examples of companies that are doing it well (and not so well)
Sponsored by
<![endif]-->
Room: Emperors II
TRACK 2
The top business schools in the world use case studies – the lively discussions keep people actively engaged. It also allows for a wealth of practical, real life solutions to be discussed. We did a group case study on the OI discussion list earlier this year and it was a hit. So we thought we'd do another one here… live.
The topic of the case study will be how to boost bottom-line revenue from email marketing. Jeanne will hand out copies of the case study and present the key facts at the beginning of the session; no advanced reading is required. But for those of you who can't wait… the case study will be published online on May 1st at www.jeannejennings.com/eis-case-study.
After we talk as a group we'll break into smaller groups for some exercises based on our findings. Then we'll come back together to share our recommendations.
You'll walk away with:
Frameworks for analyzing real life email marketing situations in a strategic way
Many, many ideas for boosting your organization's email marketing performance
A feeling of accomplishment
The best part is, you'll get all the engagement and learnings from the case study, and you won't be graded!
Sponsored by
<![endif]-->
Room: Augustus III & IV
LUNCH
Room: Augustus I
Lunch & Learn 12:30pm - 1:20pm
Today's marketers are expected to do more than ever before, often with fewer resources, more stakeholders, and a mountain of organizational challenges.
Process might not be the most exciting part of your job, but it's key to efficiency and enablement. Join us for an interactive discussion and leave inspired to create and implement a solid process. Here's what we'll share:
Best practices we've learned over years of working with the world's top brands
Tools to help you manage more projects in less time
Tricks for managing organizational politics (you can do it!)
Tips on overcoming roadblocks that make your job harder than it should be
Solutions to help your team work more efficiently
Key takeaways to bring back and begin implementing within your own organization
Together, let's discover ways to spend less time in the everyday minutiae and more time tackling the big stuff!
Sponsored by
<![endif]-->
Room: Augustus I
KEYNOTE 2
Opened my email today. Hit delete about 20 times as I scrolled through emails that had no relevance to me now or in the past. I did not think about their impact on my shopping needs or did it influence my thoughts on their brand. I just deleted them, because I am too lazy to unsubscribe. Then I went on the internet and everything I looked at was just what I needed to see.
How many times do you think your subscribers think that? Relevancy Group reports that while 53% of marketers send some sort of segmented message, the percentages are not growing and in some cases they're slipping or flat. Why do we seem trapped in an endless hamster wheel of evolution? In this session, we'll walk through the development of this industry, see the true drivers of innovation and how that's changed over the last 20 years.
Key takeaways
Learn the evolution of this industry and why we're in the third age of innovation
Develop key strategies that you can apply instantly to jumpstart your email
Gain insight about how to manage up the executive ladder to get success
Room: Augustus I
TRACK 1
Email is more than the workhorse of digital marketing — it's an amazing channel that often delivers the best results for marketers. In this talk we will look at campaigns that have pushed the boundaries of email, and how these ideas can be successfully harnessed by your own team.
Sponsored by
<![endif]-->
Room: Milano 7 & 8
TRACK 2
Whether you just joined an existing team or have been doing the same thing year after year - how do you evaluate your current resources and capabilities and make the necessary adjustments to support your marketing objectives. This is about one Marketer's approach.
Sponsored by
<![endif]-->
Room: Augustus III & IV
BREAK & EXHIBITSS
Room: Augustus I
TRACK 1
Your RFP shouldn't be designed to just pick a new ESP: it should be designed to ensure that you have the features, functionality and services to keep your company at the forefront of innovation in email marketing over the next five years and more. In this session you will learn how Marketing Democracy works with leading, high-volume email brands to avoid common RFP mistakes that lead to poor decisions due to:
Re-using old requirement documents
Getting advice from all the wrong places
Not asking the right questions in the right way
Sponsored by
<![endif]-->
Room: Milano 7 & 8
TRACK 2
Email is an ever-evolving channel – new strategies, technologies and customer expectations demand constant pivots to keep your emails fresh, engaging and effective. But for those with limited budget, resources and manpower, it can be hard to keep up and stay relevant. In this session, you'll learn about fresh new email technologies to move your channel forward, along with some scrappy hacks to start moving the needle if jumping right in to a big technology investment isn't an option. Covering topics like DMP, collecting and managing customer preferences and creating a personalized cross channel experience, this session provides real world examples to help you make a big impact in email for 2019.
Sponsored by
<![endif]-->
Room: Augustus I
TRACK 1
Test & Learn can delivery big returns for email marketing programs. But at the core of Test & Learn is a lot of extra work: iterations, analysis and re-testing. We'll explore ways to evolve smartly by injecting Test & Learn into your operational DNA. Plus, some real-life "nailed it" "failed it" case studies and what we did next in each case.
Sponsored by
<![endif]-->
Room: Milano 7 & 8
TRACK 2
Tired of attending email conferences only to encounter the same presentations and content telling what you should do, simply because that's what others are doing? Trends come and go — and come back again. Some email marketers have been touting the same supposedly "game changing" ideas for 15+ years. In this session, Trendline Interactive Chief Strategy Officer Andrew Kordek leverages his 20 years of email experience to deliver a dose of reality and offer pragmatic approaches to building great email programs for today — as well as for the future.
In this session, you will be introduced to a singular and sustainable trend that will impact your program for years to come. This trend is neither shiny nor sexy, but it's one that's vital to understand as digital technology evolves. You'll walk away with a framework you can act on immediately.
Sponsored by
<![endif]-->
Room: Augustus III & IV
NETWORKING RECEPTION
Email Innovations Summit - Las Vegas -

Day 2 - Wednesday, June 19th, 2019
Room: Octavius Ballroom Foyer
Registration
Room: Augustus III & IV
Networking Breakfast
Room: Augustus I
KEYNOTE 3
Having a fully engaged subscriber list is, or should be, the ultimate goal for every email marketer. In fact, subscriber engagement is a necessity to be successful in email marketing. Depending on a goal of an email campaign, engagement might be measured by opens, clicks, read time, product purchases, media downloads, social media shares or website visits. There are many factors that can affect the performance of an email campaign, both positive and negative. In this session we'll take a deep dive into key areas that, if done correctly, will drastically improve the experience and the effectiveness of your campaigns. The main topics of discussion will be:
Tips on how to avoid Spam filters
Effectively use the Subject line and Preheader text to encourage a subscriber to open your email
How Personalization and Segmentation can be used to enhance the subscriber experience
Why having an Accessibility strategy is critical to a campaigns success
How Voice Assistance technologies (Google Home, Amazon Alexa, SIRI, etc.) are going to change the way subscribers interact with email
Room: Augustus I
Gold Sponsored Session
The Session Description will be available shortly.
Sponsored by
<![endif]-->
Room: Augustus I
Gold Sponsored Session
Learn how Emma can improve your email marketing strategy.
Sponsored by
<![endif]-->
Speaker
Senior Email Marketing Manager
Emma
Room: Augustus III & IV
BREAK & EXHIBITS
Room: Augustus I
TRACK 1
Beyond a few developments such as optimizing for mobile, the role of email marketers has changed surprisingly little in the last 20 years. And so in a marketing future driven by AI/machine learning, data, trust and a significant focus on retention and customer experience - is it time for email marketers to rethink and potentially expand the purview of email marketing to extend well beyond the inbox?
In this session, Loren McDonald will explore, espouse and ask email marketers to think outside of the (in)box, including to:
Understand the customer journey on your website, mobile app, call center
Uncover customer struggles and success points on the web that hinder or help email success
Develop new or expanded success metrics focused on retention, customer experience, brand loyalty and consumer trust.
Room: Milano 7 & 8
TRACK 2
Picking the wrong ESP can be the difference between a floundering email program and an outstanding one, so you never want to get it wrong. Join Genevieve as she lays out how to go about picking your next partner, saving you time, money, and – most importantly – aggravation as you start the process of finding your organization's perfect ESP partner.
Room: Augustus I
TRACK 1
Attend this session and learn how email continues to drive spending. Consumers are utilizing email more than other channels including social sites. The increased use of real-time data, identity management is giving to the rise individualization. Attend this session and get tactics, data and examples on how AI is being used to drive revenue and create individualized experiences.
Room: Milano 7 & 8
TRACK 2
It's been said "no one cares about deliverability until there is an issue," because of a problem's negative impact on revenue, but what if you spent more time caring about deliverability before it became an issue? Consider the positive impact on your ROI! In this session you will hear about the challenges of email delivery, the need to monitor deliverabilty, and the positive impact that it can have on your email marketing program. Move beyond being reactive to delivery issues and learn to spot them in advance, avoid them, or recover, should an issue become unavoidable.
Attendees will learn:
What deliverability issue warnings to watch for
How to deal with delivery bumps
How to get more data on your email program and avoid delivery problems
Speakers
Solutions Architect
Validity
Principal Email Deliverability & Industry Relations Manager
Iterable
Room: Augustus III & IV
LUNCH
Room: Augustus I
GDPR is already a year old, California and Brazil are preparing for their new privacy laws in 2020, PIPEDA will likely be under review by the Canadians, and the US Federal Privacy Law is suspected to be under development. Indiana implemented privacy and consent for biometrics, and Massachusetts has new breach reporting guidelines for businesses. The global perspective on data rights and who controls them is shifting away from older models and into the realm of an individual's private rights. Join Jeanne Jennings and Matthew Vernhout for an update on several key pieces of legislation slated to emerge in the next year. Understand your responsibility and how you can stand out as a good steward of your clients' data.
Attendees will learn:
A general overview of new privacy laws
How they impact your strategy and collection practices
Tips to help capitalize on your privacy initiatives
How to convince your organization privacy is critical
Room: Augustus I
TRACK 1
It's hard for an email marketer to admit, but sometimes (sometimes) sending an email isn't always the best option for communicating with your customers. Stop by this session as we ask the hard questions and hear real-life examples from experts about how Customer Data Platforms can both free up and activate your customer data to help you make better messaging choices with both your email marketing campaigns AND your other digital marketing channels.
Room: Milano 7 & 8
TRACK 2
Outsourcing the creation of your email campaign can take longer and cost more if you're not prepared. With so many details, what does your freelancer actually need from you? Anne Tomlin, an email developer and founder of Emails Y'all, will provide best practices for communicating with your contractor so that your project will proceed as smoothly as possible.
Room: Augustus III & IV
BREAK & EXHIBITS
Room: Augustus I
TRACK 1
Celebrating his 20th year as an entrepreneur, Bill McCloskey will sum up his successful startup career and will speak candidly on launching a business, when-if-how to raise funds, and the tricks of the startup trade. Bill McCloskey was the founder of Emerging Interest, eDataSource, and Only Influencers, LLC.
Room: Milano 7 & 8
TRACK 2
Personalization increases KPIs in nearly every situation, except when you're creepy about it. You have so much information about your audience, you can literally include their own headshots in emails you send them. I'll show you how much information you have at your fingertips by walking you through this creepy example of personalization. Then I'll teach you the right ways to leverage personalization in your business, including the strategies, tactics, and technologies that will let you do personalization at scale."
Room: Augustus I
Wrap-up Panel
Panel discussion of the Future of Email with industry leaders.
End of Email Innovations Summit Las Vegas 2019