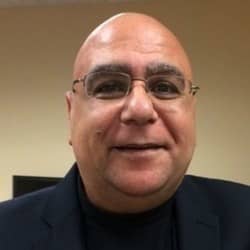 Jaffer Ali
Founder
PulseTV.com
Jaffer is a serial entrepreneur. His first venture began in 1982. With his uncles, Jaffer created one of the first independent home video labels in the country: MPI Home Video. Initially his responsibilities included PR and VP of Sales & Marketing. MPI was responsible for The Superbowl Shuffle, the Beatles' exclusive home video distributor and for seven years the exclusive distributor for ABC News, including Nightline.
In 1991 Jaffer left the family business to found Fusion Fulfillment, a division of Fusion Industries Inc., a video catalog operation he started in 1988 with two childhood friends. Jaffer sold that company in 1995.
That is when Jaffer created Pulse with his sister Anisa Ali and cousin Tom Zegar. Pulse was an infomercial, direct-to-consumer marketing company. They were responsible for some of the top television consumer promotions including: Riverdance, Lord of the Dance and Stomp.
In 1998, Anisa, Tom and Jaffer moved all of their marketing online and created PulseTV.com. From 1998 until 2007, the trio worked on building media assets. Pulse first coupled media sales and e-commerce before using its media exclusively for e-commerce. In 2007 PulseTV began deploying a Deal-of-the-Day via email while using video demonstrations on its landing pages. PulseTV ranks #648 in the Internet Retailer Top 1000 online retailers for North America and has made the Inc. 5000 fastest growing privately held companies for 3 straight years.
Information about Jaffer Ali's session will follow soon.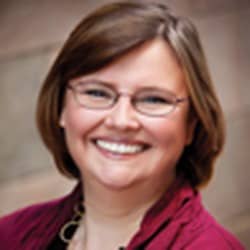 Laura Atkins
Founder & CEO
Word to the Wise
When she's not writing, Laura helps companies of all sizes and stages mitigate and manage mailing risks, respond to spam complaints, and interact more effectively with email technologies. She works with clients to identify and implement policy and procedural changes that further key business goals, and helps mediate client delivery and blocking issues with anti-spam blacklists and internet service providers. Before founding Word to the Wise, Laura led the outsourced abuse desk group for the Mail Abuse Prevention System (the industry's first anti-spam blacklist). In this role, she advised ISPs on the most effective ways to manage their customers and complaints about their customers behavior. With her background in molecular biology, Laura enjoys investigating and troubleshooting complex processes from scientific and analytical perspectives, allowing her to expertly resolve email delivery problems for a variety of email senders. Laura writes and speaks frequently for industry publications, events, and educational offerings.
Information about Laura Atkins's session will follow soon.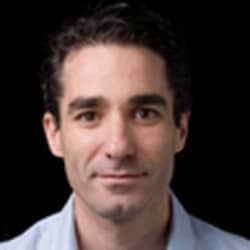 Jared Blank
Chief Marketing Officer
Dealnews
Jared Blank is currently the Chief Marketing Officer at Dealnews. Previously, he oversaw the U.S. online retail business for Tommy Hilfiger. He re-joined the company in 2009, after launching Tripmela.com, a website focusing on deals for travel in India. Prior to joining Tommy Hilfiger as the Senior Director of E-Commerce Marketing in 2004, he was the Senior Travel Analyst at Jupiter Research. Previously, he was a senior consultant at Deloitte Consulting, focusing on supply chain management and strategic marketing.
Information about Jared Blank's session will follow soon.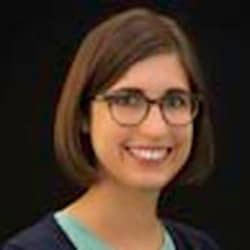 Kristin Bond
Email Marketing Strategy and Training
Girl Scouts of the USA
Kristin manages email marketing strategy and training at Girl Scouts of the USA, where she sends a lot of emails about cookies and spends most of her time training Girl Scout councils on email marketing and helping them with their ESP migrations. She also writes the blog Email Snarketing, tweets about email (and brisket) at @emailsnarketing, and teaches an Introduction to Email Marketing class at General Assembly in NYC. She has worked in email marketing for various brands including Warby Parker, Food52, and Gerson Lehrman Group. She cries a little bit on the inside when someone says the word "Eblast." She has been to Las Vegas 27 times
Information about Kristin Bond's session will follow soon.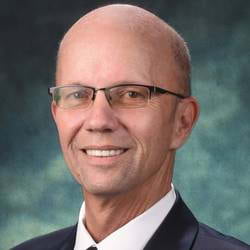 John Caldwell
Founder
Red Pill Email
Active in email marketing since 1996, Red Pill Email founder, John Caldwell, has worked on the agency side, the client side, and as a consultant, using deployment tools from ESPs to in-house to homegrown email systems.
A Member of the Email Experience Council since 2006, John has served on the Member Advisory Committee, as Chair of the Marketing & Membership, Co-Chair of the Email Measurement Accuracy Roundtable/Advisory Board, member of the former Speakers Bureau and of the former Career Paths Roundtable. John was on the advisory panel at the founding of Only Influencers and remains a charter member.
Information about John Caldwell's session will follow soon.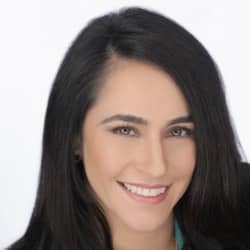 Jen Capstraw
Business Consultant & Co-founder/Board Member
<![endif]-->
Jen Capstraw leverages a multifaceted background and first-hand experience to deliver email-centric marketing strategy that delivers meaningful decreases in acquisition costs along with boosts in conversion rates and campaign ROI. Jen is currently a Consultant at Adobe where she is a subject matter expert on email marketing, personalization, and cross-channel strategy. In 2016, Jen co-founded Women of Email, an association aimed
at promoting leadership and cultivating professional growth among women in the email space. WoE boasts roughly 600 members to date. Follow Jen at @jencapstraw and Women of Email at @womenofemail.

Information about Jen Capstraw's session will follow soon.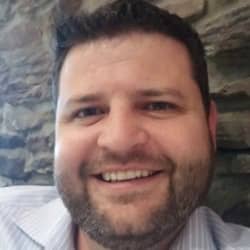 Jared Chase
Sr. Manager Email Strategy & Innovation
Staples
Jared plays an instrumental role at Staples, managing the organizations email strategy and innovation efforts entirely focused on delivering the nirvana of a data-driven, real-time, personalized email program. Spending a decade on the agency side with e-Dialog/eBay and 89 Degrees, Jared helped key clients like Avis Budget Group, Discover Financial Services, Southwest Airlines, and IKEA develop relevant, timely, multi-channel messaging programs.
Information about Jared Chase's session will follow soon.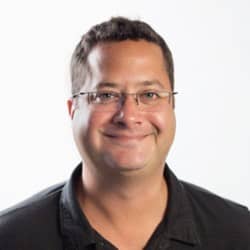 Jordan Cohen
Chief Marketing Officer
Fluent
Jordan Cohen is a well-known industry veteran and frequent speaker, author, and media spokesman on a wide variety of digital marketing topics, whose insights have been featured in The New York Times, USA Today and the Wall Street Journal, among other major media outlets. As Chief Marketing Officer for Fluent, the industry's leading customer acquisition platform, he is responsible for all strategic marketing, branding, demand generation, communications, and strategic partnership programs. Cohen played an instrumental role in the Fluent's successful acquisition in late 2015 by IDI, Inc., and has gone on to lead projects spanning from the company's recent rebrand, to its high profile role in the 2016 presidential election cycle.
Prior to joining Fluent, Cohen served as Vice President of Marketing for real-time email technology innovator Movable Ink, where he rapidly established the company as a well-known entity in the email marketing space. Before Movable Ink, Cohen served as Vice President of Business Development for mobile advertising start-up Pontiflex, and earlier in his career, held senior marketing roles at Pivotal Veracity/Unica (now part of IBM), Goodmail Systems, Bigfoot Interactive/Epsilon, and the DMA. Cohen graduated from the University of Michigan, Ann Arbor with a BA in Communication Studies.
Information about Jordan Cohen's session will follow soon.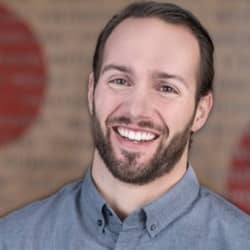 George DiGuido
Head of Email Strategy
About.com
George DiGuido is Head of Email Strategy for About.com. About.com is reimagining the way people find expert advice and answers online. Through its premium vertical brands including Verywell, The Balance, Lifewire and its namesake About.com, we help millions of monthly users answer questions, solve problems, learn something new and find inspiration on topics they deeply care about. Prior to About.com Mr. DiGuido served as the Head of Email Marketing at Airbnb, a trusted community marketplace for people to list, discover, and book unique spaces around the world – online or from a mobile phone. George has also held roles in product development and campaign services at leading email service providers Zeta Interactive and Epsilon Interactive working with key accounts such as Capital One, Chase, GlaxoSmithKline and others. George holds a B.A. in Business Administration from Villanova University with majors in Management Information Systems and Marketing.
Information about George DiGuido's session will follow soon.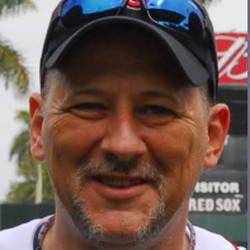 Christopher Donald
Managing Partner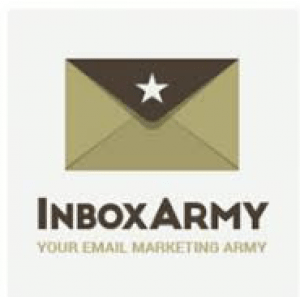 Chris sent his first email campaign in 1995 as the founder of KeyWest.com and FloridaKeys.com. He's worked on strategy directly with Fortune 500 companies, retail giants, nonprofits, SMBs and government agencies in all facets of their email marketing programs. Chris has been a member of the OI group since back when it was the Email Insiders as well as a member of the ANA/Email Experience Council..
Information about Christopher Donald's session will follow soon.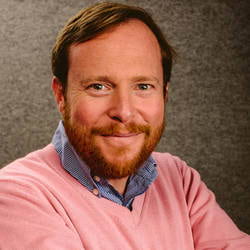 Nicholas Einstein
Vice President of Product Marketing

Nick is Vice President of Product Marketing at Netcore Cloud where he develops, owns, and executes go-to-market strategies. He evaluates new growth opportunities for the Netcore roadmap, presents thought leadership at industry events, and leads cross-functional teams for product launches and market announcements. Before joining Netcore, he was a product marketing leader at Cheetah Digital, and served for five years as Chief Research Officer and Principal Analyst at The Relevancy Group. Nick earned his BA from Kenyon College, MBA from The University of Washington, and lives in Seattle with his wife and three children.
Information about Nicholas Einstein's session will follow soon.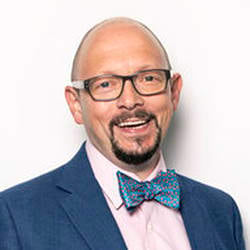 Skip Fidura
Fractional CMO & Non-Exec Director
Skip Fidura is a consumer centric digital marketer with over 20 years' experience on the client, agency and provider sides. Working for dotmailer, OgilvyOne and Acxiom Digital, he has helped B2B and B2C brands like BT, Fred Perry, Paul Smith, DHL and Copa Airlines have real conversations with each customer across all digital channels. Skip has also been an Executive Director at the dotDigital Group plc and a Non-executive Director of the UK DMA. As Chair of the Responsible Marketing Committee he continues to shape the discussion and define best practice around the responsible use of data and marketing channels. He currently works with a number of companies as a Non-Exec Director and/or Board Advisor helping them to protect and monetise their data assets.
Skip is a globally recognised data-driven marketer whose high energy talks are more about useful suggestions than buzzword bingo. Making complex concepts actionable, his talks focus on using technology to have real conversations with customers, consumer centric uses for data and responsible marketing.
Information about Skip Fidura's session will follow soon.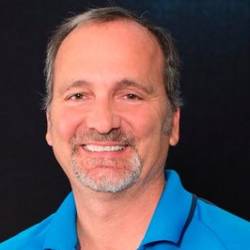 Bob Frady
Chief Marketing Officer

Bob Frady is the Chief Marketing Officer of Maropost. The Maropost system transforms the complex process behind successful email and other digital marketing channels into a manageable process, enabling users to segment and target prospects, craft content, optimize message delivery, track customer behavior and create collaborations within a single dashboard.
Prior to joining Maropost as the CMO, Bob was VP of Monetization for Zeeto.io in San Diego, CA. At Zeeto, Bob had primary responsibility for Zeeto's near 3-billion-piece email program, overseeing a 10x increase in revenue during his tenure.
Prior to Zeeto, Bob had leadership positions at Expedia - where he oversaw global email communications - and Live Nation, where he built the email infrastructure that generated more than 15,000 unique campaigns per year.
Bob has been a featured speaker on digital and email marketing at a number of conferences, including the DMA, EEC, Email Insider and Smarter Data Conference in New Zealand.
Information about Bob Frady's session will follow soon.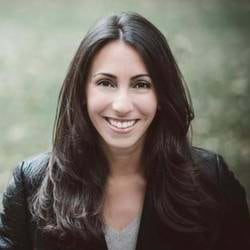 Ali Francolla
Managing Director of Marketing Technology Platforms

Ali Swerdlow Francolla is the Managing Director of Marketing Technology Platforms at LiveRamp where she leads relationships with Email Service Providers, Customer Data Platforms, and other players in the industry. Formerly, she was at Oracle Data Cloud where she worked with consumer technology brands to optimize their data strategies.
Information about Ali Francolla's session will follow soon.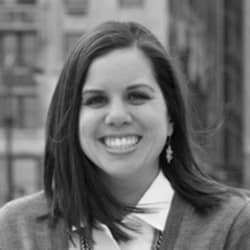 Lauren Gentile
Vice President, Executive Creative Director
Epsilon
Lauren, who joined Epsilon in 2013 as VP Executive Creative Director, has over 12 years of leadership experience in the creative industry. Lauren leads a digital creative team with proven expertise across direct marketing channels, specializing in CRM and email creative. Lauren has built an impressive portfolio managing creative for many leading automotive clients; hospitality, financial and retail clients, including one of the top 5 retailers in the U.S. Before joining Epsilon, Lauren was a Creative Director at Sears Holdings where she led the Integrated Retail creative team, focusing on email, mobile, app development and experiential design. Lauren is passionate about delivering beautiful and innovative digital designs that create a meaningful experience for the customer. Lauren received a B.S. degree in graphics design from Bradley University.
Information about Lauren Gentile's session will follow soon.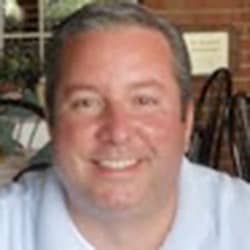 Jeremy Grecco
Red Pill Email
Jeremy has participated in every aspect of email marketing. He has configured in-house solutions from the ground up and has automated list management and hygiene for popular ESPs. He has written custom applications that automate the transfer of data between client and vendor platforms, and has developed integrated channel dashboards to optimize reporting efforts that follow customers through the sales funnel with greater accuracy and speed.
Information about Jeremy Grecco's session will follow soon.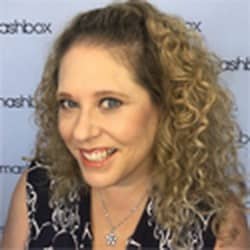 Kelly Haggard
Assistant VP, Consumer Marketing – Email
Synchrony Financial
Kelly Haggard has over 15 years of experience in email marketing leadership roles in B2B and B2C environments spanning across publishing, finance, eCommerce, healthcare and technology. Kelly currently serves as Assistant Vice President of the Consumer Marketing Email Programs at CareCredit, a division of Synchrony Financial.
Information about Kelly Haggard's session will follow soon.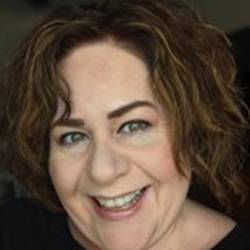 Samantha Iodice
Senior Strategy Consultant
Airship
As Senior Strategic Consultant at Airship, Samantha Iodice utilizes her expertise in Mobile, Email, Content, and Customer Experience Strategy to provide the ultimate individualized customer experiences for her clients. Samantha is a charter member of Women of Email, a member of Only Influencers, and a Women of MarTech member and mentor. She is a proven optimizer focused on growth and engagement, a dynamic speaker, educator, and writer.
Information about Samantha Iodice's session will follow soon.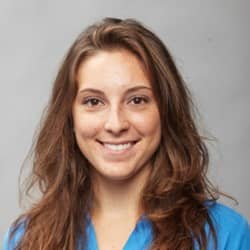 Kayla Jedele
Subject Line Specialist
Zulily
Kayla Jedele is an email marketing guru at zulily in Seattle where she works on email engagement with a subscriber list of over 20 million. Currently she's working on advanced subject lines, data management and personalization techniques for the company.Kayla is a proud graduate of the University of Washington's Entrepreneurship program and originally hails from Minneapolis, Minnesota (go Twins!). When she's not pushing the boundaries of email marketing she is embracing life in Seattle, expanding her vinyl collection, sipping coffee, wearing flannel and laying waste to opposing teams on the volleyball court.
Information about Kayla Jedele's session will follow soon.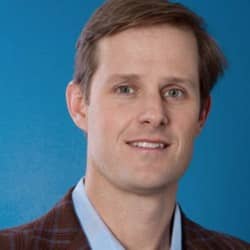 Simms Jenkins
CEO
BrightWave
Simms Jenkins is Founder and CEO of BrightWave, North America's leading email marketing agency. The award-winning firm specializes in elevating email marketing programs that drive revenue, cut costs and build relationships.  Jenkins has led BrightWave in establishing a world-class client list including Aflac, Chick-fil-A, Cox Business, Equifax, Google, Mattress Firm, Phillips66 and Southern Company. The agency has been ranked among the fastest growing private companies by Inc. Magazine the past three years.
Jenkins has been awarded some of the most prestigious honors in the digital industry, including the first Lifetime Achievement Award from the Atlanta Interactive Marketing Association, the AMY Marketer of the Year from the American Marketing Association and the Email Marketer of the Year at the Tech Marketing Awards held by the Technology Association of Georgia.  Jenkins is regarded as one of the leading experts in the email marketing industry and is regularly cited by the media as such and called upon by the financial community to provide market insight and consulting.
Jenkins is the author of two definitive and highly regarded books on email marketing; The New Inbox (published in April 2013 by ClickZ/Incisive Media) and The Truth About Email Marketing published by Pearson's Financial Times Press in 2008). Jenkins is currently the Email Marketing Best Practices Columnist for ClickZ, the largest resource of interactive marketing news and commentary in the world, online or off. His industry articles have been called one of the top  information sources for email marketers. 
He has been featured in The New York Times, Fortune Magazine, Forbes, The Wall Street Journal, Adweek, Bloomberg TV, Wired Magazine and scores of other leading publications and media outlets. Jenkins is a regular speaker at major digital industry and general business conferences.
Additionally, Jenkins is the creator of EmailStatCenter.com and SocialStatCenter.com, the leading authorities on email and social media metrics. Prior to founding BrightWave, Jenkins headed the CRM group at Cox Interactive Media.
Jenkins serves on several civic and professional boards, including Atlanta Families, Zoo Atlanta's Marketing Board and Fernbank Museum's Corporate Leadership Council. He has served as a mentor at Flashpoint, a Georgia Tech based startup accelerator program. Jenkins is a graduate of Denison University in Granville, Ohio and resides in Atlanta's Buckhead neighborhood with his wife and three children.
Information about Simms Jenkins's session will follow soon.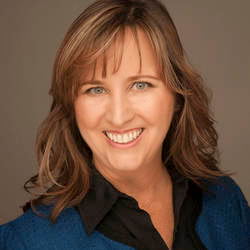 Jeanne Jennings
General Manager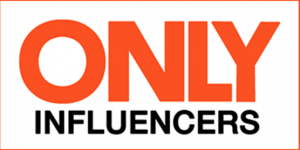 Jeanne Jennings is a recognized expert in the email marketing world and a sought-after speaker and author on industry topics. Jeanne has over 20 years of experience in the email and online marketing and product development world.
She is also the CEO and Founder of Email Optimization Shop, a consultancy with a direct response approach to email marketing strategy, tactics and creative direction. She helps her clients, including the Association of National Advertisers (ANA), HSBC Bank (Canada), the New York Times and Verizon (B2B and B2C), make their email marketing initiatives more effective and more profitable.
In addition, Jeanne is General Manager of Only Influencers, a community of email industry professionals, and Programming Chair of their annual event, the Email Innovations Summit. She is also an adjunct professor at Georgetown University, teaching digital marketing in the graduate school.
Jeanne is a regular contributor to her own Email Optimization Shop blog and the Only Influencers blog. From 2001 to 2016 she wrote a regular column on Email Marketing for ClickZ.com. Her book, The Email Marketing Kit: The Ultimate Email Marketers Bible was published by SitePoint.
Jeanne has been a frequent speaker at industry events over the years including the EEC Conference, the Email Innovations Summit, MarketingSherpa email events and full-day workshops in the US, Canada, and Germany, and the inaugural 2022 GURU Conference.
Private email marketing workshop clients include CITI, Kaiser Permanente, the Laboratory Products Association (LPA), National Education Association (NEA), and United Parcel Service (UPS; US and UK).
Information about Jeanne Jennings's session will follow soon.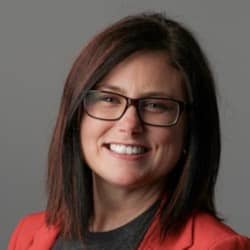 Justine Jordan
VP, Marketing

Justine is director of marketing at Litmus, a Boston-based SaaS company that lets you preview and test your emails before you send. A recovering designer, she now leads community, content and education initiatives—publishing original research and organizing the world's only conference for email designers. Prior to joining Litmus, Justine led the creative services team at ExactTarget and was responsible for designing, building and managing email campaigns for SMB through Fortune 500 customers. She's strangely passionate about this email marketing thing, hates being called a spammer, and still gets nervous when it's time to hit the send button.
Information about Justine Jordan's session will follow soon.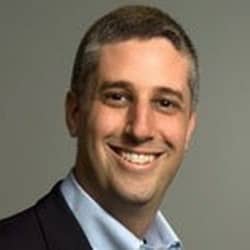 Jeff Kupietzky
Chief Executive Officer

Jeff serves as CEO of PowerInbox, an innovative technology company helping companies monetize their email newsletters through dynamic content. Before joining PowerInbox, Jeff served as President and CEO at Oversee.net, managing worldwide operations and building Oversee's owned and operated portfolio of domain names into one of the world's largest, establishing the company as the leader in Internet real estate. Under his leadership, the company diversified into lead generation, building several high growth and high margin businesses. Before that, Kupietzky served in leadership positions with X1 Technologies, Digital Insight (Intuit), Siebel Systems (Oracle), and Loudcloud/Opsware (Hewlett-Packard). Jeff began his career as a consultant for McKinsey & Co., developing business strategies for software, insurance and banking clients. A frequent speaker at Digital Media conferences, he has also been featured on CNN, CNBC, and in many news and business magazines. Jeff earned an MBA with high distinction from Harvard Business School and graduated Summa Cum Laude with B.A. in Economics from Columbia University.
Information about Jeff Kupietzky's session will follow soon.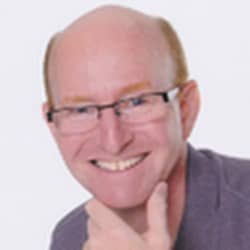 Mitchell Lapides
President & CEO
FulcrumTech, LLC
Mitch Lapides is the Founder and CEO of FulcrumTech, an award-winning email-marketing agency that — since its inception in 2004 — has been dedicated to driving email return on investment (ROI) for each of its clients.

Prior to FulcrumTech, Mitch's 20+ years of experience spanned industries, with an emphasis in publishing, pharmaceutical, education, healthcare, and software sectors. In senior executive positions, he built and managed leading electronic publishing enterprises at Gartner (Group Vice President, gartner.com and Chief Technology Officer, Gartner) and Reed Elsevier (Executive VP, Health Sciences Division – Electronic Products and member of the Management Board), among others.

For more than a decade, Mitch has been a regular speaker on topics that run the gamut of email marketing. No one will get your team more excited about maximizing your email ROI.
Information about Mitchell Lapides's session will follow soon.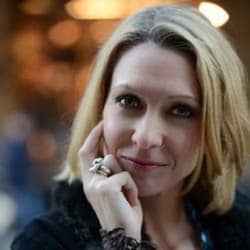 Heidi Lehmann
Principal
MQM Ventures
Heidi Lehmann is an emerging media + tech entrepreneur, advisor, and new market maker focused on wearable technology, connected devices and cross platform video.
Currently Heidi is a consultant to venture capital firms to assist portfolio companies with market entry. Engagements include strategic advisor to Trellie a smart jewelry / wearable technology company backed by Ron LeMay former CEO of Sprint PCS, Anser Innovation / PetChatz an internet based consumer electronics (robotics) company that facilitates remote interaction and Healthy You Now a Wellness Subscription Service founded by Tonya Lewis Lee.
Heidi is also co-founder of video programming platform SWSIMedia (smart women, smart ideas) whose first show "QueenBee" was bought by a television network after launching on-line. SWSI is currently producing five new shows including "Fashion Geeks" which profiles female founders of wearable technology companies in partnership with Manufacture NY a fashion innovation hub focused on smart fabrics and wearable tech.
Previously Heidi was founder and CEO of MoxieQ one of the first influencer platforms in partnership with most all US mobile carriers and BravoTV, and co-founder, VP Strategic Alliances of Third Screen Media, one of the first mobile ad network and ad delivery platform that was acquired by AOL in 2007 for over $100m.
Information about Heidi Lehmann's session will follow soon.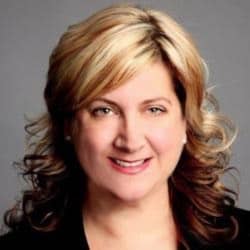 Greta MacDonald
Email Marketing Manager
ServiceMaster
Greta MacDonald is a marketing industry veteran who currently leads the email marketing strategy for all seven ServiceMaster brands, including Terminix, American Home Shield and Merry Maids. ServiceMaster provides essential services to more than 75,000 homes and businesses every day. As the Email Marketing Manager, she relies on her 15 years of experience with major brands like Estee Lauder and Harrah's to incorporate the latest industry innovations while maintaining executional excellence across all programs. MacDonald earned her degree at nearby Tulane University.
Information about Greta MacDonald's session will follow soon.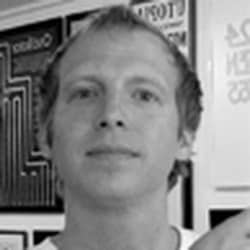 Parry Malm
CEO
Phrasee
Parry is a self-described digital anarchist, although according to London's Metropolitan Police he's just an anarchist. He's the CEO of Phrasee, the AI-powered subject line optimisation software. He knows language, he knows email, and he can probably beat you in an Excel-off.
Information about Parry Malm's session will follow soon.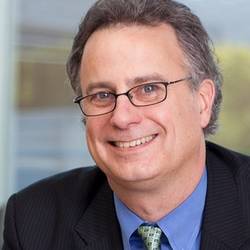 Christopher Marriott
President & Founder
Email Connect
Chris Marriott is the President & Founder of Email Connect, a consultancy that for the last 10 years has focused exclusively on guiding brands through the ESP and CDP vendor selection process. A 25-year veteran of digital marketing, including well over a decade in email marketing, Chris is a recognized expert in the martech vendor landscape and vendor evaluation process.
Prior to founding Email Connect, Chris served as a tenured executive at Acxiom, building and leading its Global Digital and Email Agency Services team into one of the industry's top agency services providers.
Additionally, he is a regular speaker and columnist on the changing martech landscape and the RFP process, and is an adviser to several emerging marketing technology companies including AudiencePoint and Shotzr. He holds a BA from Dartmouth College.
Information about Christopher Marriott's session will follow soon.
Bill McCloskey has been affectionately called The Godfather of Email and since 2003 has been instrumental in driving awareness of the email marketing industry. In 2003 he founded and launched eDataSource, Inc, the first email intelligence company. He began the Email Insider column (the first of the Mediapost "insider" series) and went on to develop and host the Email Insider Summit. He has twice been a finalist for the EEC's Stefan Pollard Memorial Marketer of the Year award and has been named one of the 50 Marketing Leaders Over 50 You Should Know by CMO Magazine.
in 2010, Bill left eDataSource to launch Only Influencers, the leading and most influential community for email marketing professionals in the world. OI brings together the world's top thought leaders and movers and shakers and hosts discussion lists, meetups, and blogs by leading email experts. In addition, Only Influencers is a vast resource for new people just entering the email marketing industry and is dedicated to the growth of the individual email marketer, the promotion of the companies that drive the industry, and the growth of the email marketing industry as a whole.
Information about Bill McCloskey's session will follow soon.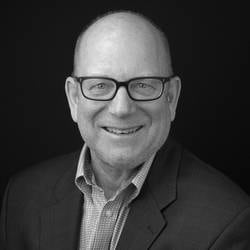 Loren McDonald
Program Director, Marketing Research

As Program Director, Marketing Research at Acoustic, Loren McDonald's role is to produce thought leadership content and educate marketers on digital marketing best practices and emerging trends through articles, white papers, benchmark reports, guides, presentations, and webinars.

He has written more than 500 articles and delivered more than 350 presentations in 14 countries and 150 webinars. McDonald has 35 years of experience as a consultant, marketing executive and thought leader at companies including IBM, Silverpop, Arthur Andersen, USWeb/CKS, EmailLabs, and Lyris.
Information about Loren McDonald's session will follow soon.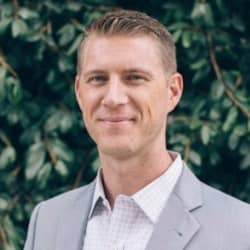 Adam Meshot
Director of Business Development
Cordial
Adam is the Director of Business Development. After leading Digital River/BlueHornet's sales channels for years, he was instrumental in establishing their reseller channels and foster that as a key growth channel for the business. Adam is responsible for aligning key partners that compliment and want to build around and with Cordial. A unique combination of strategic mind, tactical views and technical chops to explain technical to non-technical people, Adam is key to helping us build the most value through partners for our clients. He is also the iron man of the group and the one we live vicariously through when he talks of his 10 mile runs up hills, over snakes and through rivers.
Information about Adam Meshot's session will follow soon.
Madison Norton
Manager - CRM, Email
BuildDirect
Madison Norton is a seasoned digital marketer and Manager of CRM, Email and Automation at BuildDirect, an online marketplace for home renovation products. His expertise in customer relationship marketing and focus on mobile-first strategy in email development has helped BuildDirect become an industry leader in customer-focused experiences. Prior to entering technology, Madison spent several years creating integrated digital marketing campaigns as part of the real estate investment undustry. His time there also gave him extensive hands-on experience building the important relationships needed for Sales and Marketing teams to work cohesively.
Information about Madison Norton's session will follow soon.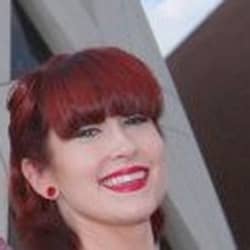 Shay O'Brien
Director of Digital Marketing and Customer Communication Strategies
LasikPlus
Shay O'Brien is currently the Director of Digital Marketing and Customer Communication Strategies at LasikPlus. Shay has a background in both marketing and operations analysis and uses data from both sides to create a comprehensive email and digital marketing strategy for customer acquisition and engagement. Outside of work, she spends a majority of her time working to re-home rescue animals and is an activist of animal rights.
Information about Shay O'Brien's session will follow soon.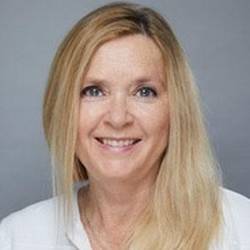 Kath Pay
CEO & Founder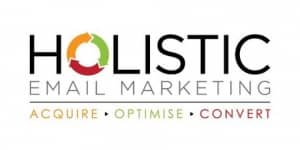 Kath lives and breathes email marketing and is one of the World's Top 50 Email Marketing Influencers (Vocus, 2014). As Founder of Holistic Email Marketing, she devotes her time to developing customer-centric ecommerce journeys using a holistic, multi-channel approach. Kath is recognised as one of the UK's leading Email Marketers and heads up training for Econsultancy on Personalisation and Email Marketing. Some of the retail and B2C brands she has either trained or helped are: Bally, Barbour, Paul Smith, Ocado, EE, Dyson, Marks and Spencer, Wallis, Schuh, Co-operative Group, Argos, Next, Asda, Jaeger, Mont Blanc, Expedia, Net-a-Porter, Secret Escapes, George, Dixons, Bookatable, ShopRush, Adobe, Facebook, VisitScotland – just to name a few.
Information about Kath Pay's session will follow soon.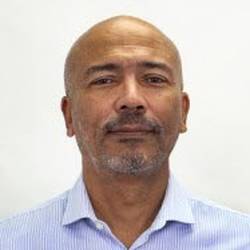 Dela Quist
COO

Dela Quist is CEO of Alchemy Worx the first and largest digital agency with a 100% focus on email, in the world. With offices in Atlanta and London Alchemy Worx has over 65 email specialists who work with a wide range of high profile global brands like Vodafone, Hilton Hotels, Sony, Tesco, Lilly and Virgin Holidays. Dela is an entertaining and no-nonsense speaker, who by his reckoning has spent over 20,000 hours thinking about email marketing. He has pioneered research into the Nudge Effect of unopened email, and the surprising effectiveness of longer subject lines. Prior to founding Alchemy Worx Dela spent over 15 years in magazine, newspaper and online publishing.
Information about Dela Quist's session will follow soon.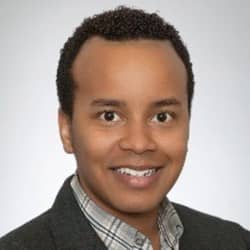 Michael Reese
Marketing Manager, CRM
Western Union
Michael is currently a marketing manager for the CRM, Loyalty and Stored Value team at Western Union. He focuses on customer retention and acquisition, specifically for the retail channel. He manages email campaign strategy, execution & analysis. He is also the lead marketer for the Western Union NetSpend prepaid card where he strategizes and executes retail (POS, card packaging) and direct to consumer (direct mail, email, social media, digital display) co-branded marketing with the NetSpend team.
Information about Michael Reese's session will follow soon.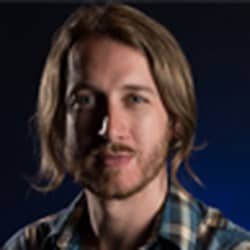 Mark Robbins
Email Developer
Rebelmail
Mark Robbins is a senior email developer at Rebelmail.com building the most advanced interactive email templates and analytics in the world. At the forefront of the new interactive email revolution he is pushing email clients to their limits yet still supplying solid fallbacks for the likes of Outlook. Among other things, he has build fully interactive games in email, multi page emails, 3D products and a fully functional shopping cart and checkout in an email.
Information about Mark Robbins's session will follow soon.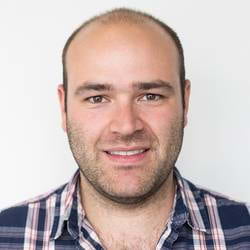 Elliot Ross
CEO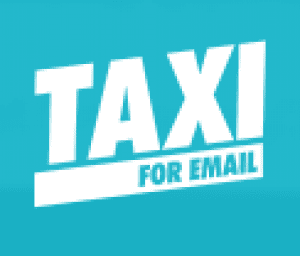 Elliot Ross is passionate about pushing email design to provide the best experience possible for audiences. He founded ActionRocket, the creative studio for email, and co-founded Taxi for Email, a platform that helps marketers make great email campaigns.
He specialises in creative strategy, design and development that works in the inbox. Over 12 years he's designed award winning campaigns for brands including London 2012, BBC, IKEA, British Airways and Sky.
He speaks on email design at conferences for Litmus, eBay and IBM, authors the Make Awesome Email blog and co-hosts Email–The Podcast. His sense of Britishness precludes him from calling himself a "thought leader", but other people have.
Information about Elliot Ross's session will follow soon.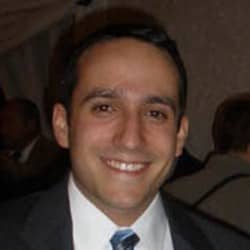 Ari Saposh
VP, Database
Bridge Marketing
With over 6 years of experience in digital technology, Ari's innovative work has fueled the growth of Bridge's marketing automation platform and has allowed Bridge to become one of the leading technology solutions providers in the digital space today. Ari graduated from the University of Maryland and has one of the cutest kids in the world waiting for him at home.
Information about Ari Saposh's session will follow soon.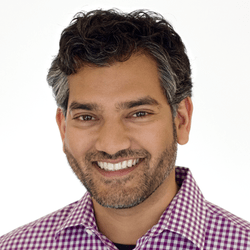 Vivek Sharma
CEO and Co-founder

Vivek is leading the charge to make email a more dynamic and relevant communication channel for marketers and consumers. With a background in both sales and product development, Vivek brings a potent combination of engineering talent and business savvy to his role as Movable Ink's CEO.
Information about Vivek Sharma's session will follow soon.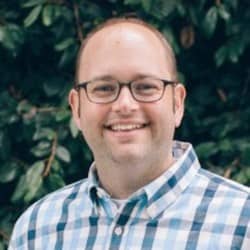 Daniel Smith
IoT Architect
Cordial
Daniel is an accomplished engineer and architect spending over a decade with DigitalRiver/Blue Hornet. He is the key architect for Cordial's IoT and messaging platform strategy and a general engineering jack of all trades. From his experience building messaging platforms in the email world to ecommerce applications that streamlined online conversions and cart paths. He is probably the brightest guy in our company, but don't tell him that. You'll know him when you walk into the office , he will have all the electronics on his desk for every imaginable IoT consumer application. He may even measure how fast you walk through the office.
Information about Daniel Smith's session will follow soon.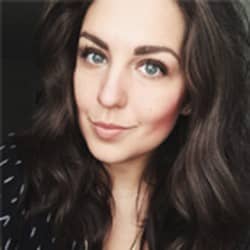 Alessandra Souers
Senior Brand Manager
JibJab
Alessandra leads marketing efforts for JibJab, the Internet's expert at putting faces in funny stuff, spending her days and sometimes dreams focused on fun, innovative campaigns for the company's web and mobile products. In her past life, Alessandra managed the email marketing program for nine fashion accessory ecommerce brands in Indianapolis where she paid a fraction of her Los Angeles rent for a comparable apartment. Alessandra is a recipient of the 2015 eec Stefan Pollard Email Marketer of the Year Award and a board member for the Email Experience Council.
Information about Alessandra Souers's session will follow soon.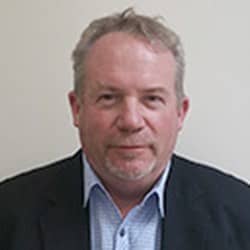 Arthur Sweetser
Chief Marketing Officer
eDatasource
Mr. Sweetser has been Chief Marketing Officer since October 2014, managing all of eDataSource's marketing initiatives, thought leadership, and strategy and analytics. Arthur has a track-record of scaling multi-million dollar digital marketing companies. He has built smart, innovative marketing teams to successfully win, grow and support new client engagements. Arthur began his marketing career on the client side, as Advertising Manager for two years with the iconic brand, Converse. He then moved to the agency side, where he supported major brands at Oglivy & Mather (three years), Cabot Advertising (four years), Hill Holiday (six years), and Gearon Hoffman (three years). He later served for over four years as the Senior Vice President of Marketing for S&H Greenpoints. More recently, Arthur spent almost seven years as Chief Marketing Officer with email service provider, e-Dialog, Inc., until that company was acquired by GSI Commerce (now eBay Enterprise). He later served for over two years as Chief Marketing Officer at 89 Degrees, and then for over a year in a similar role at Evergage.
Information about Arthur Sweetser's session will follow soon.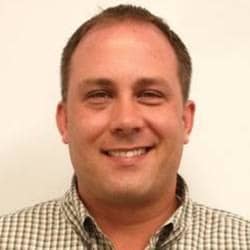 Mike Sylwestrzak
Sr. Account Supervisor
Epsilon
Mike Sylwestrzak is responsible for providing strategic consultation, project management and marketing plan development for Epsilon clients, which includes leading and managing comprehensive omnichannel marketing campaigns with a strong focus on email marketing. Having joined Epsilon in 2006, Mike has worked with clients across industries focusing on helping them drive integrated marketing campaigns through print, email, web and display. He is motivated by discovering new ways to help clients connect with customers in timely, personalized and relevant ways that help to drive business for his clients. Prior to joining Epsilon, Mike was an Account Executive for ALG Worldwide Logistics.
Information about Mike Sylwestrzak's session will follow soon.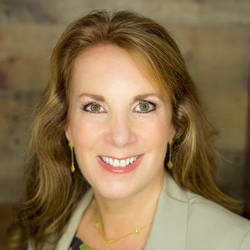 Karen Talavera
Founder & Email Strategist.

Karen Talavera is the founder and principal of Synchronicity Marketing, a data-driven digital marketing consultancy. As the current Vice Chair of the ANA's Email Excellence Center, she is a recognized global expert, thought leader, and speaker with 20+ years of experience in digital and email marketing strategy. Karen has contributed to e-commerce growth for countless brands in DTC, financial services, travel, healthcare, retail, and tech including Google, Disney, Kendo Brands, Lenovo, City National Bank, AAA, Fidelity, Amway, and many more. She has also been a professional educator in the space since 1999, designing and delivering training, certifications, webinars, and workshops for the Association of National Advertisers (ANA), the American Marketing Association (AMA), Digital Marketing Institute (DMI), MarketingProfs, and private companies.
Information about Karen Talavera's session will follow soon.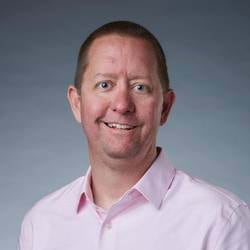 John Thies
Co-Founder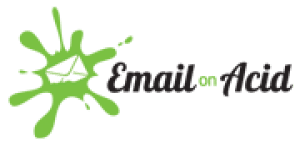 John Thies is the CEO and Co-Founder of Email on Acid, a pre-deployment Email QA platform that strives to remove the inherent fear of hitting the "Send Button". He's a passionate and engaging industry leader who lives, breathes, and dreams in email (seriously). John also serves as the CEO of Cause for Awareness, a recently formed non-profit that empowers other non-profit organizations with digital marketing resources. He resides in Denver, Colorado with his wife and son.
Information about John Thies's session will follow soon.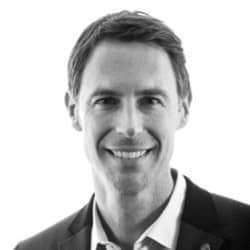 Curtis Thompson
VP Sales North America

Curtis is Vice President of Sales, North America at Persado. He is responsible for Sales, Solutions Consulting and Sales Development.Curtis has spent 15 years in Silicon Valley in various sales leadership roles. Before Persado, he spent time at Oracle after the acquisition of Responsys, where he served as Vice President of Sales for both companies.Oracle acquired Responsys in 2014, after their successful IPO in 2011. In between two stints at Responsys, Curtis led Sales and Business Development for Mozes, a mobile marketing platform that was acquired by HelloWorld in2013. He began his career with DoubleClick.
Information about Curtis Thompson's session will follow soon.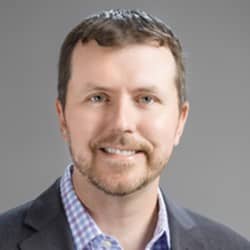 Patrick Tripp
Senior Product Marketing Manager
<![endif]-->
Patrick is focused on product strategy for email and cross-channel marketing at Adobe and has over 17 years of experience in the technology, consulting, and marketing industries. Previously, Patrick led real-time marketing solutions strategy at Neolane, which was acquired by Adobe in 2013. Patrick also worked in product marketing for CRM solutions at Pegasystems. Prior to that, he spent several years in research and product management at Forrester Research. He has also worked in the travel and financial services industries. Patrick has an MBA from Boston University with a concentration in Marketing.
Information about Patrick Tripp's session will follow soon.
Tim Watson is an email marketing consultant with 14 years experience in email. Providing strategic support to brands, improving results through an analytical process. From small to large – working with complex broadcast and automation programs delivering up to 90 million emails/month. He's a public speaker across half a dozen countries and twice elected member of the Direct Marketing Association email council.
Information about Tim Watson's session will follow soon.