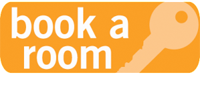 The Rio All-Suites Hotel and Casino
3700 W. Flamingo Road
Las Vegas, NV 89103
Tel: (866) 746-7671
Hotel Reservations
CAUTION: Hotel Scams are common in Las Vegas, please never provide a credit card or bank details to anyone over the phone or through e-mail. E-mails about booking hotel reservations will only come from Rising Media and Rio/Caesars Entertainment will only send you an email or call you once you have booked a reservation through the reservation link below or through their reservation line.
There are a limited number of rooms available at the Rio All-Suite Hotel & Casino at the event rate. The rates are $65 and $89 per night plus tax and fees. This rate will be available until April 15th, or until the group rate is sold out, whichever is earlier. To book a room at the Rio please call hotel reservations at 1-888-746-6955 and reference Group Code SRCCC6 or by clicking here.
Hotel Overview
If any casino hotel embodies the rhythm and spirit of Las Vegas, it is the Rio All-Suite Hotel & Casino, where the atmosphere pulses with activity, color and uninhibited excitement. Get swept up in the Rio's vibrant backdrop: every room a suite, every turn a new adventure, every need fulfilled.
The beauty of the Rio lies not only in its prime location and breathtaking views, but in its masterfully orchestrated design. Imagine the luxury of a world-class resort combined with the connectivity of an office and the comforts of home. The Rio All-Suite Hotel & Casino brings you all of this and more with over 2,500 spacious guest suites. Each suite offers more than 600 square feet of luxurious space overlooking the breathtaking Las Vegas Strip and surrounding mountains.