Conference Chair Bill McCloskey will curate a review of the Best Email Innovations for 2016. Nominate your favorite Innovative company or technology to be included. (Companies may nominate themselves).

Email Innovations Summit - London -

Day 1 - Wednesday, October 12th, 2016
Room: Creative 1
The Session Description will be available shortly.
Room: Creative 1
Keynote:
The Session Description will be available shortly.
Room: Creative 1
Panel discussion:
Email design is no longer trapped in a world of static content and table-based code. Creative marketers have partnered with design and development teams to "push the envelope" on email design techniques—incorporating interactivity, animation, responsivity, and advanced targeting to surprise and delight their subscribers with what is possible in email. Join this fast-paced session as 4 industry thought leaders share examples of the emails that have inspired them, and see why email design has moved past 1999. And don't miss Part II where our experts will discuss recent changes to Gmail and what marketers must do to push innovation forward.
Session Change for Combo Pass Holders
Room: Creative 1
With many big data buzzwords flying around the crowded marketing marketplace at the moment why should one focus on data CRM strategy? A client side point of view on the steps of moving towards a more data driven CRM function
The Virgin Holidays Context
The Key Steps
The Technology
Challenges
Results
Room: Creative 1
Synopsis: What is email marketing? Is it simply sending emails, or does email marketing involve something much more than that? The answer is the latter. In this session, we move beyond a channel-focused approach to a customer-centric approach, which allows us to make the most of the power of email. This approach no longer limits email to just being a channel, but harnesses its strength by applying it to the entire customer journey. This session will be packed full of practical tips and advice on not only how to maximize your emails, but more importantly, on how to deliver a seamless, customer-service oriented journey for your customers, by ensuring all the channels are working together to deliver a fantastic customer experience.
Session Change for Combo Pass Holders
Room: Creative 1
Email automation is a hot topic and for good reason, it works when implemented correctly. But too often automation projects go off track. The session focus is on how to set automation strategy and integrate it with overall email activity. It's aimed at people just starting with automation as well as those who have deployed some basic triggers and are looking to expand.
Why automation projects fail (too many do)
Where to start with automation
The two factors to identifying your best automation triggers
Automation in B2B and B2C environments
Measuring automation performance
Moderator
Speaker
Email Consultant
Zettasphere
Room: Creative 1
When marketers write a subject line, there's two possible outcomes: 1) they win the lotto and write the one in a million which wins; or 2) they're wrong, and lose sales as a result. In this presentation, Parry Malm will take you through the lessons he's learned from his time ESP-side, Client-side, Agency-side… and now as a subject line innovator. Parry will start by debunking accepted best practice – and then will show you how, through scientific rigor and statistical methodology, you can flip the script and make your subject lines pop in the inbox. You will learn 3 Crucial Secrets about Subject Lines that the "experts" won't tell you.
Moderator
Speakers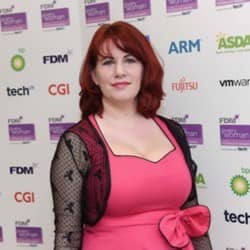 Freelance Developer & Consultant
Chic Geek Consultants Ltd
Session Change for Combo Pass Holders
Room: Creative 1
The Session Description will be available shortly.
Networking Reception in the Exhibit Hall
End of First Conference Day
Email Innovations Summit - London -

Day 2 - Thursday, October 13th, 2016
Room: Creative 1
Keynote:
The recent growth in usage of webkit based email clients has opened the doors for getting creative with email code. What this means in the real world is things like image galleries, tabs and accordions and now not only possible but supported in most email clients. In this session we will look at what is now possible in email templates, the support for those features and how to measure the success of these campaigns.
Room: Creative 1
In 'Beyond Words', Paul challenges us to ask the question, how can we leverage the flexibility that HTML typography, or 'live text' gives us, more than ever before, to enhance the subscriber experience? Can we make email more accessible? Can type be the message, as well as simply 'spelling it out'? Can we deliver a different message to the subscriber according to the context in which they're opening their email – on a mobile – on a tablet – on a computer? And can we bring that message to life, by expressing a mood or experience? Using a series of concept emails, Paul will seek to answer each of these questions with a confident 'Yes', looking 'under the hood' at the code, to show us how they've been created.
Moderator
Speaker
HTML Email & Web Accessibility, Design & Development Consultant, Author, Speaker
Beyond the Envelope
Session Change for Combo Pass Holders
Room: Creative 1
With the rapid pace of change in the digital world, challenges abound with email marketers. Segmentation, mobile, production logistics, cross-channel integrations, data and the list goes on and on. In a recent 2016 Econcultancy Email Marketing Industry Census, 79% of companies are still employing what they consider to be a 'basic' approach to email segmentation. It's these types of challenges that make wading through the solutions seemingly impossible. Join this entertaining and energetic panel of some of the top marketers in the UK to not only chat about their challenges, but talk about their solutions. You'll learn some of the highlights that were discovered in the report, but true takeaways that allow you to solve these common problems and drive your program forward.
Moderator
Speakers
Senior Marketing Manager
Evans Cycles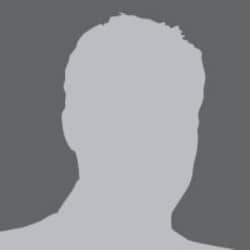 Email & SMS Channel Manager
Oxfam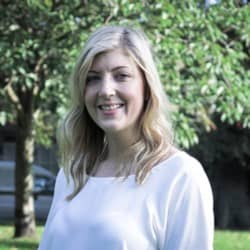 Email Marketing Manager
Genie Ventures
Room: Creative 1
Panel discussion:
The EU has been working towards agreeing GDPR for the past 5 years with the aim of giving the consumer trust in how organisations use their data. This year, agreement was finally reached and the ICO and DMA starting to put a plan in place for implementation over the next 2 years. Then came along Brexit. Our panel of experts from legal,data,agency and brand will discuss what effect Brexit will have for data protection in the UK and what organisations should be doing to plan for the future ?"
Moderator
Speakers
Head of Email Deliverability
Emarsys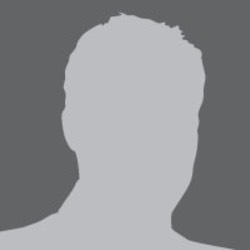 External Affairs Manager
DMA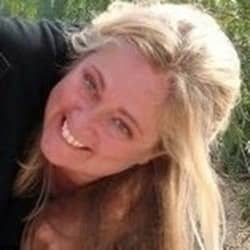 Session Change for Combo Pass Holders
Room: Creative 1
What do you do when your IT department starts talking about Email Security and what do you need to know to do your job. Email Delivery expert Laura Atkins will introduce the technology behind Email geared towards a non-technical audience. You will learn the terms you need to communicate with the IT Department and why things like Email Security are important for you to understand. No technical knowledge required. Laura will clearly explain the concepts, terms, and the technology you need to know for 2016.
Room: Creative 1
Technology companies evolve around the quick delivery of features and innovations in a very competitive and high paced environment. Agile methodologies applied to product development help daily to face these challenges, but bringing these methodologies into other departments can be as beneficial. We will be looking at an example of how this golden ticket can be applied in email marketing operations and exploring where it could go next (or where you could bring it).
Moderator
Speaker
Senior Manager, Global Email Marketing
eBay
Session Change for Combo Pass Holders
Room: Creative 1
Panel discussion:
Gmail recently shocked the email industry with a huge announcement—they've rolled out support for responsive email. What's perhaps more shocking is how long these changes took, and the misconceptions that have come before and after. Join four industry experts as they lead an interactive conversation about what changes in Gmail and Outlook mean for the future of email, why innovation in email design has never been more important, and what we all can do about it.